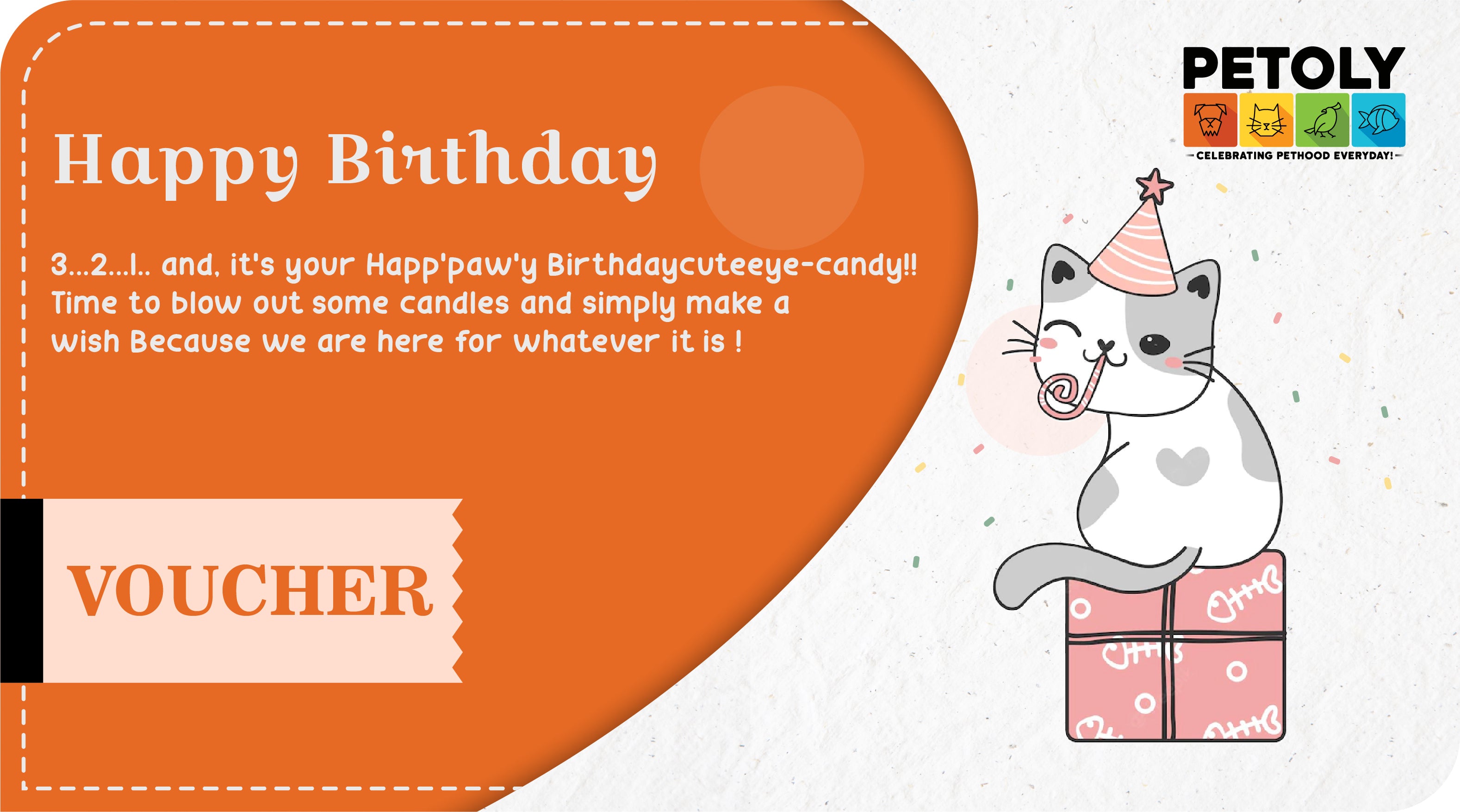 Birthday Card
Wishing Birthday to the fabulous furry friends who bring back the child in us so effortlessly. If you find yourself pondering about how you can make this day totally exclusive, think no more! We just got you the right stuff. Here is a Gift Card to make it a real big deal. Whether it's you own or your friends' little cutie's Birthday or simply your neighbourhood doggos', make it spaw'cial with this unique gift card. Petoly, your one stop pet-shopping destination has countless unique merchandise that your baby pet will love to have. Don't wait, get this card to your cart right now! Exchange for just about anything fascinating!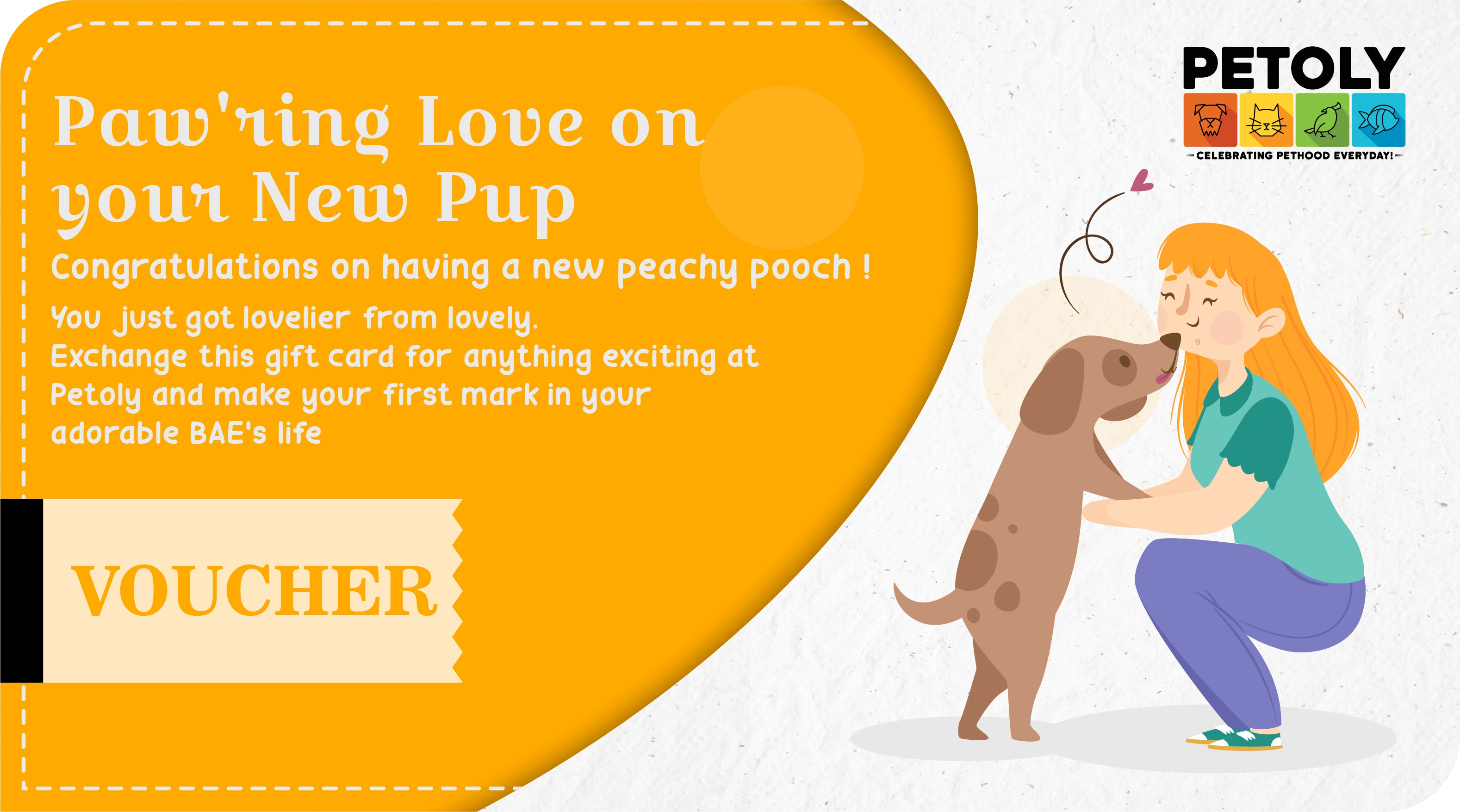 New Puppy Card
There is absolutely nothing exciting than welcoming a new little pup home! And, even if you welcome a grown up fido, it's no less than having a pup-baby around. Gear up for a sensational journey with bubbling hops and wags. Celebrate and double the joy by gifting this card to your extended family, friends or anyone who shares with you their joys of having a new paw buddy home. This gift card, exclusively curated for the little bundle of joy, will allow the pet-parent to buy something absolutely stunning for the new pup. Whether a plush toy, a cosy bedding or hygiene products that help you deal with the still untrained baby's random dirtying activities, choose from a wide variety of goodies on Petoly.in.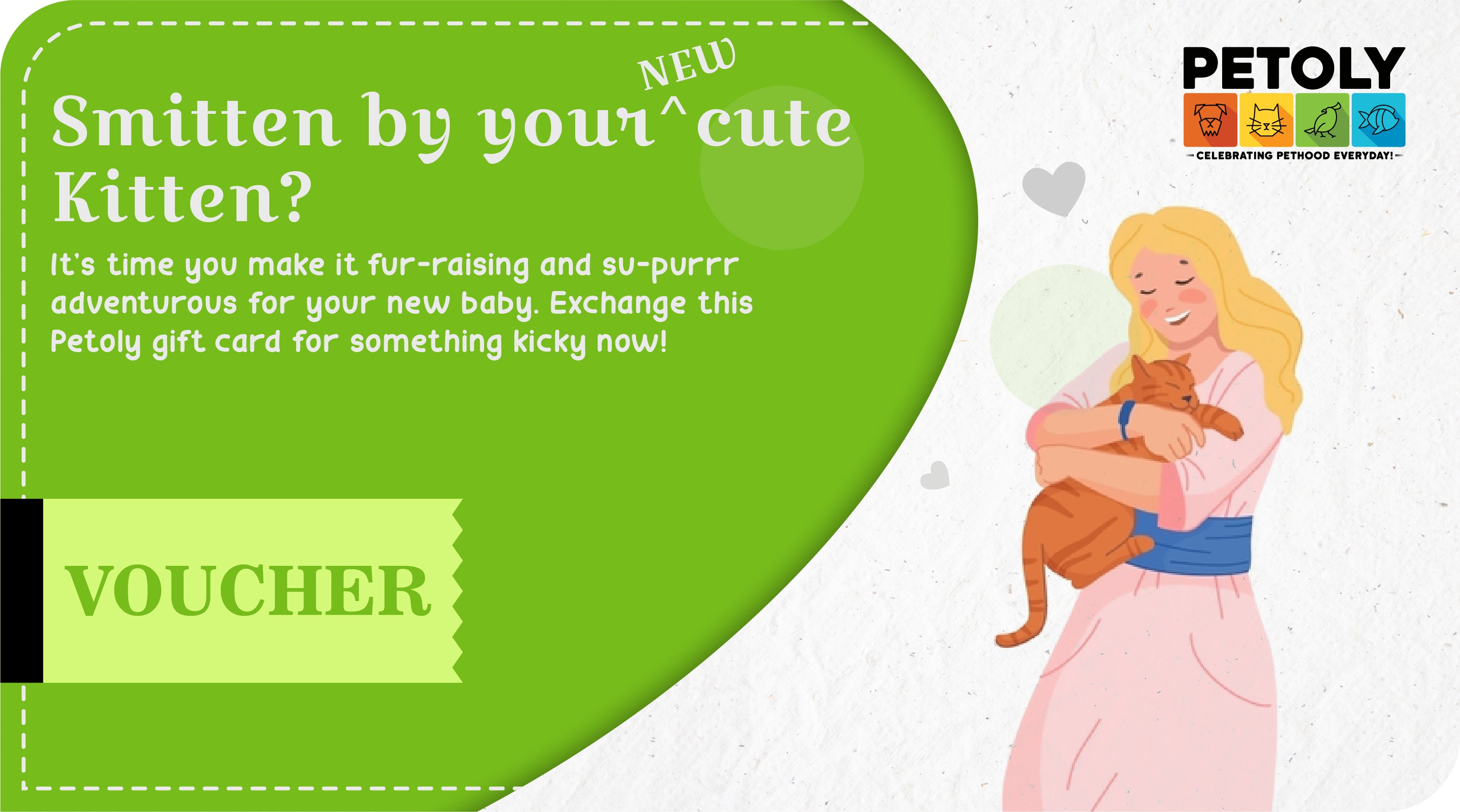 New Kitten Card
Unbox the ecstasy of bringing a baby kitty into the family with this purr'fect New Kitten Gift Card. Hit your new pet-parent goals by exchanging this voucher against the selected amusing stuff on Petoly.in. Purr'haps give this card, buzzing with love to your friends or family who got their new furry baby. Exchange it for the best of toys, accessories, food or treats that your picky kikky will adore. Remember your little one is quite a finicky soul disguised in elegance. Say yes to this delight, say yes to this awesome card.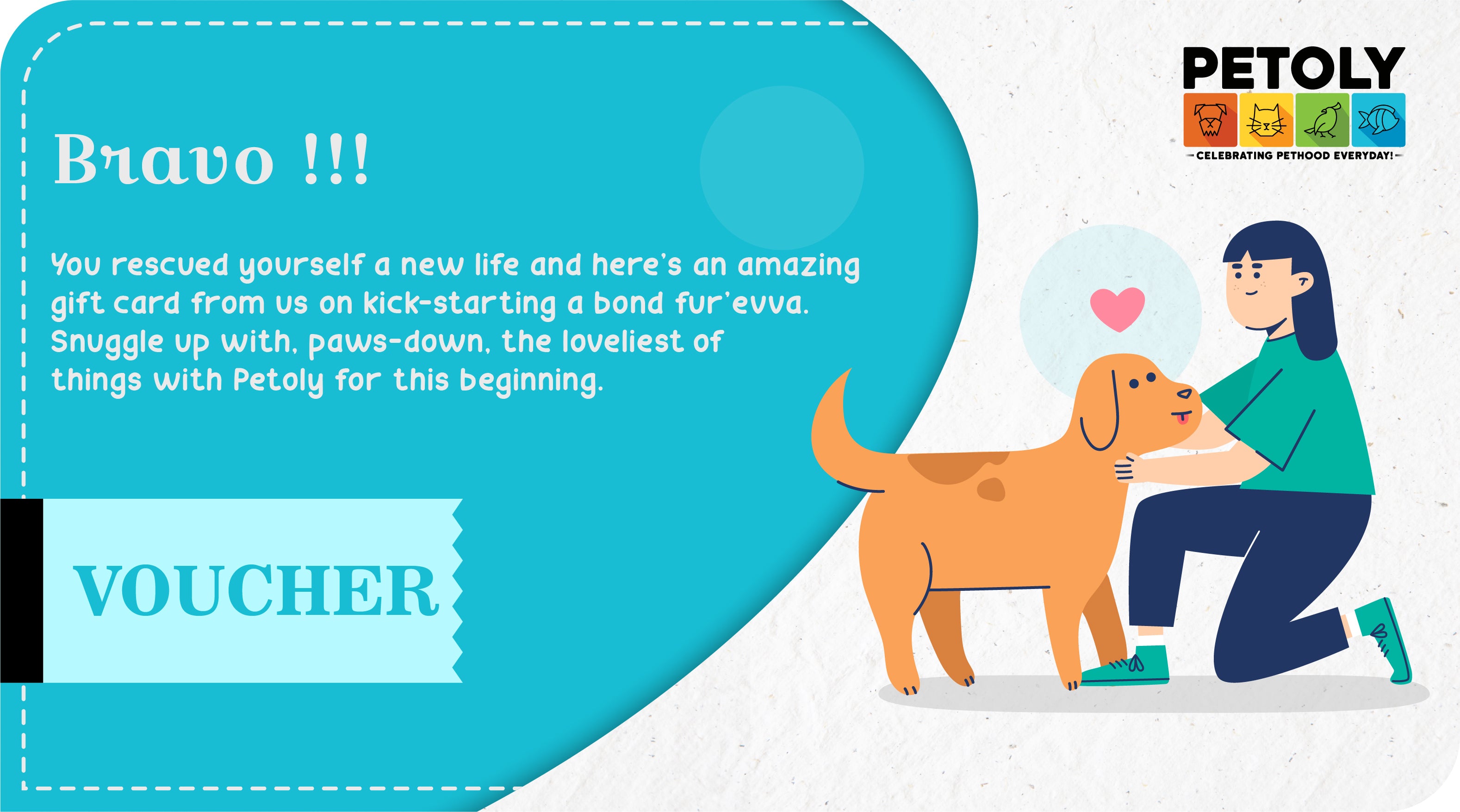 Adoption Gesture Card
Well, congratulations on discovering some real thrills to your existence– you just had your furry angel get hold of your life. Adoption is a great cause for you to be assured enough of ceaseless cuddles, sloshy kissies and jump hugs. Confess your love for the newly welcomed furry friend with this exclusive card. This can also be an unmatchable way of congratulating your friends or neighbours on adopting their angels. You saved yourself from the dilemma of deciding what would make the best gift for them for this new start. This card is a fail-proof way that may make any new pet parents' life astounding. Gift it now!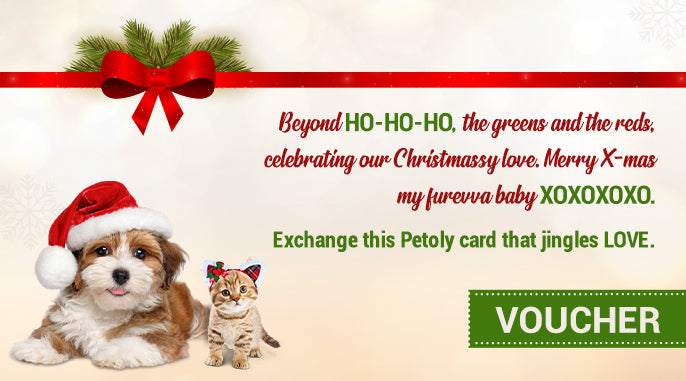 Christmas Card
This Christmas, the elves made you this undeniably cheery card. Do we know of anyone better than our own furry kids deserving of the special Christmas Gifts? Let us be a Santa this Christmas for the ones who play our round the year Santapaws. What's better than a handy card-present that allows you to jingle your own tunes! Make your own gifting choice from the goodies on Petoly.in. Exchange this card against some cheery and cute presents that your furry-bae will love to have this season. So have this delighting gifting card yourself or make other pet parent's Christmas special! Find the innumerable – truly mesmerizing present options this Christmas on Petoly.in.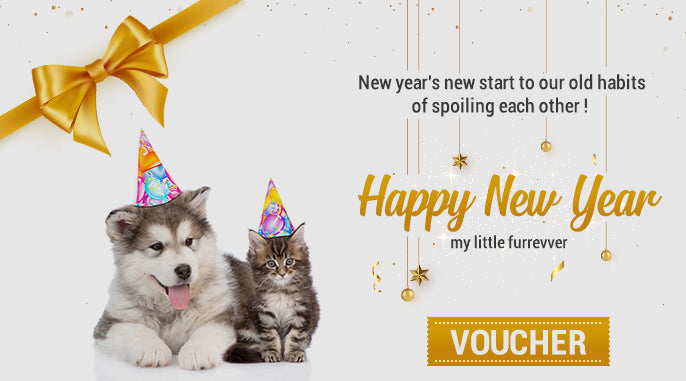 New Year Card
Beginning the New Year with a furry jewel in your arms is worth exploding with love, joy and enthusiasm. This gift card marks a great start for you and your little pets. Explore a wide variety of gifting options on Petoly.in. Kick-start your New Year resolution together with great food, healthy treats, plush toys or grooming range. Here is everything you would need to make the year worth remembering. You may make it exciting for your near and dear ones too. Share this unequalled joy with them. Gift them this super happy New Year Card and have them exchange whatever they love from an expansive range at our Petoly.in store.